Digital Advertising
During the holiday season, Summit Marketing focuses on driving volunteers to Register to Ring™, or any other platform you may be using. With digital advertising, we can help you increase your volunteer hours and help with your #GivingTuesday and Year-End donation campaigns. We use various channels based on budget, audiences and current marketing efforts to create a strategy specific to your goals.
Digital Marketing Samples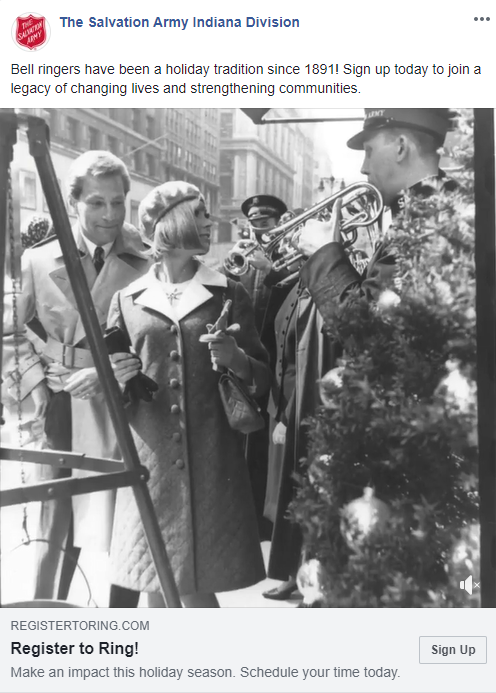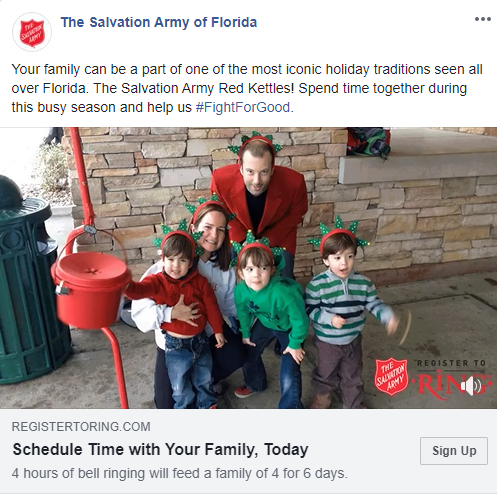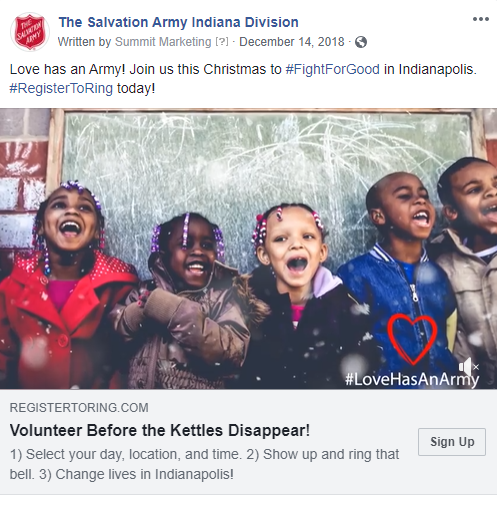 Audience Building
Build momentum by talking about local programs and services, so audiences that engage are captured and can be targeted later to take action.
Website Content
We create the most effective content for both organic and paid traffic to ensure that your supporters' journey creates a connection.
Targeting & Segmentation
Using existing data, we will compile and target audiences that are similar to your current supporters.
Optimization
We monitor results in real time so that your budget is spent effectively.